Elite Firefighters at Coors Field with the Colorado Rockies
Elite firefighters carry the nation's flags during a Colorado Rockies baseball game at the Coors Field in Denver, Colorado. And I was there to photograph it all!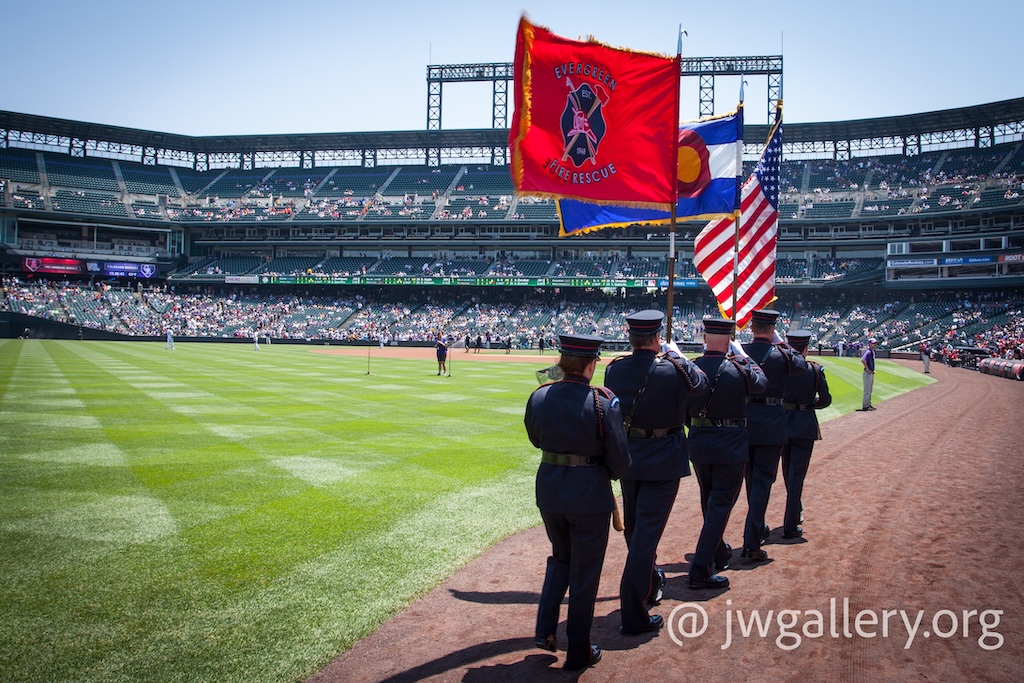 The Event
I was selected as the official photographer of the event and had the privilege of walking onto the field to capture it all. The photo shown above is one of my favorites showcasing both the studium and the event as the firefighters approach their designated position on the field.
In their hands they carry 3 flags:
Evergreen Fire Rescue Flag
Colorado State Flag
United States of America Flag
I can proudly say that my sister and brother-in-law are two of the firefighters you see in this photo.
Final Words
I have handled a variety of events throughout the world and this one was very special to me. It was an honor to be able to photograph my family and these firefighters in one of the most beautiful baseball stadiums.
If you need a photographer for any events, please contact me.
For more of my photography, please visit J.W. Gallery